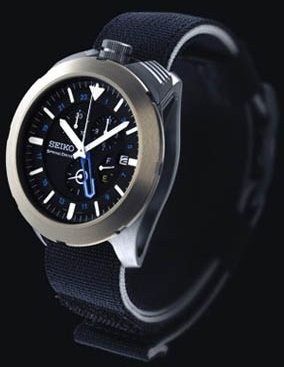 I love watches, always have… Strangely I don't own a lot of them, I only have 2 watches neither of which are particularly fancy. When window shopping in malls I always go and stare (drool) over the various watches in the jewellery shop windows.
Seiko make some very nice watches, some even include slide rules…
This Seiko Spring Drive – Spacewalk was designed to go into space, which I think is pretty cool… the other big advantage is that it actually looks nice.
SEIKO Spring Drive Spacewalk is designed and built for space.

In October 2008, Richard Garriott, the renowned video game designer and adventurer, will become the sixth private space explorer. Richard will conduct his space mission aboard the International Space Station, and during his flight, he intends to conduct a spacewalk, which would make him the first private individual to do so. As steps out into free space, he will be wearing a SEIKO Spring Drive Spacewalk.
Taken from the Seiko – Spring Drive Spacewalk website