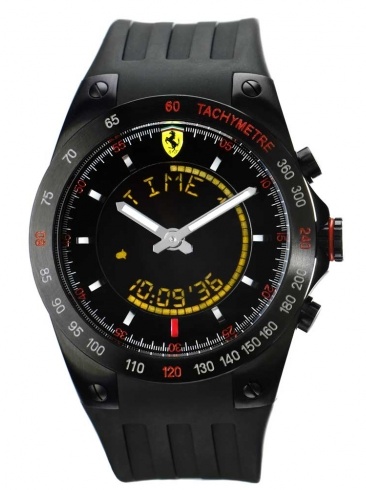 As I've said before I have a thing for watches, I found this one while browsing around the Ferrari store. It's a Ferrari designed watch and it looks awesome, its a bit too pricey for me but I really wouldn't mind one.
It's a dual analogue/digital time piece with high-precision swiss movement, it supports 3 time zones and is water resistant to 5 ATM's, its got an alarm and date function all in a very attractive black stainless steel casing with a unbreakable glass face and black rubber strap.
Obviously the watch has got the Ferrari name and logo all over it, but I think its tastefully done.