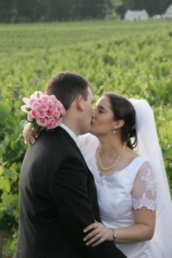 I've finally gotten round to uploading the official photo's from the wedding, they've been on my machine since early December but Christmas and the holidays and my laziness got in the way.
They're in a OVI Gallery again, same as the honeymoon photo's so once you're on the official site you can click through to the gallery, please leave us a comment and let us know what you think.
You can go find the official photo's on the wedding website.