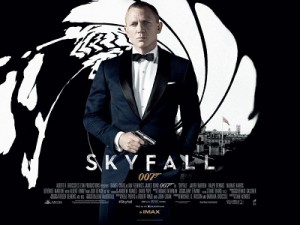 Last night we went to watch the new James Bond movie, Skyfall. I should probably first point out I'm a huge James Bond fan and own all of them on DVD and have watched most of them more than 10 times, I grew up watching the movie franchise and wanting to be James Bond. So this "review" is going to be a little biased.
I had heard many good reviews of this movie, and had high hopes for it. After watching over 20 minutes of trailers and 007 themed adverts the movie finally started.
The simple truth was that while this was an awesome movie it was not a a great "James Bond" movie. In fact had they changed a character or two's name and the title I think I would've given it a huge thumbs up.
[A possible spoiler or two after the break]
Continue reading →